Purchasing your first home is exciting, overwhelming, and a little scary. As a relatively new homeowner, I'm already thinking of upgrading in the foreseeable future. One of the reasons might be my addiction to multi-million dollar house shows. I often catch myself outlining a long-term plan to afford one of those stunning homes.
There's not a single chance you've bypassed the spacious, extravagant million-dollar houses. Six bedrooms, five bathrooms, backyard pool, chef's kitchen, fantastic yard, what else could you ask for?
There's nothing bad in visualizing your future, and it might be even closer than you thought. The million dollar-house markets have skyrocketed in recent years. People are earning more, saving more, practicing their personal finance knowledge, and grabbing big targets.
Real estate became the most significant asset regular people can own. It has even become a race in the personal finance world to pay off all your debt and tackle your mortgage. Some have paid off their houses in less than half their deadline and are moving on to more extensive investments.
If you're wondering how to buy a million-dollar house, there's no golden rule. Just follow the simple steps, determine your downpayment size, your loan eligibility, and annual income. For example, with a standard 20% downpayment, you'll need to make almost $150,000 a year to afford a million-dollar home.
What You Need To Afford A Million Dollar House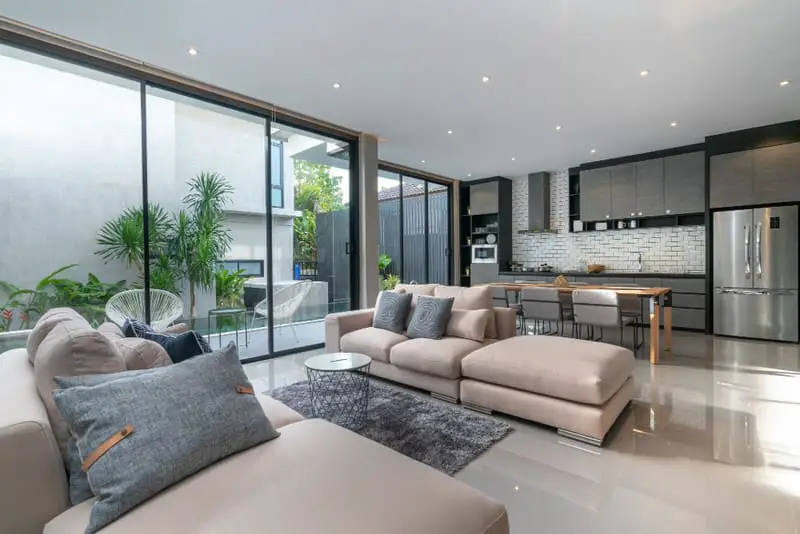 Annual income, debt to income ratio, credit score, and downpayment are the parameters that determine your chances of buying a million-dollar house.
Annual Income
To afford a $1 million home, the borrower needs to make $225,384 on average to cover the mortgage and ongoing costs.
This is, of course in we take a fixed-rate 30-year mortgage in mind. Let's look at how different amounts of downpayment reflect on the annual income required.
With a 30% downpayment, you need to make $207,036 a year;
With a 20% downpayment, you need to make $225,384 a year;
With a 10% downpayment, you need to make $275,868 a year;
With no downpayment, you need to make $297,768 a year.
As you can see, annual income is related to the size of the downpayment you are willing and able to put down.
Debt-To-Income Ratio
To find out your debt-to-income ratio, add all your monthly debt payments like mortgage, car loans, child support, personal loans, credit cards and divide them by your gross monthly income. A good DTI ratio is at or below 36%, which leaves enough wiggle room and won't affect you tremendously if there's any change in your income.
A good, low DTI means you can afford to pay your mortgage on time and a preferred borrower.
Credit Score
Different types of mortgages require a different credit score. I can't stress enough the importance of a good credit score for a mortgage of this size. A great credit score is your pass card with your lender. To qualify for a $1 million home mortgage, you need a credit score of at least 700. The bigger, the better!
Downpayment
You can buy a $1 million house with no downpayment or in total cash in an ideal scenario. The reality is, as with most homes, we need mortgages to afford them. You need to opt for the most considerable downpayment you can put to lower your interest.
The minimum downpayment you need to look for is 20%, or $224,223. If you have investments you can cash out, or you've paid off your last house and are willing to sell it, it's best to put that money towards a bigger downpayment.
Putting down a 50% downpayment is brilliant if you can manage it of course.
Million-Dollar Mortgages And Their Fine Print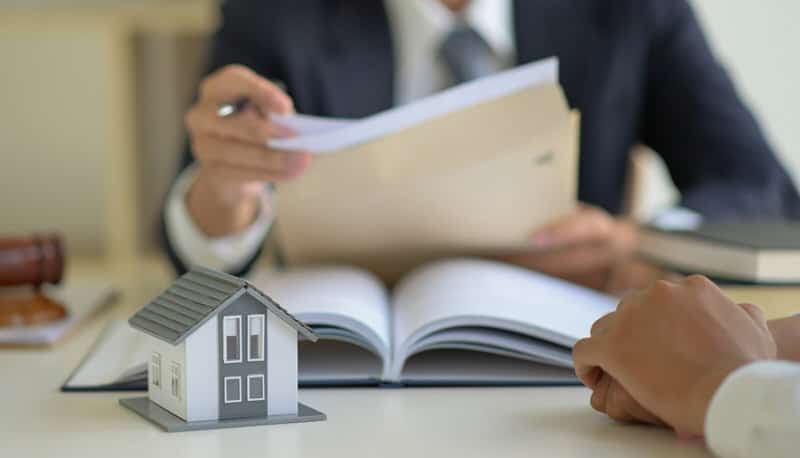 Regular people don't buy million-dollar houses in cash. A mortgage this size has some special requirements and qualifies as a jumbo loan.
The limit for a regular, conforming loan is $510,400 extending to $765,600 in some areas. The bigger loan comes with a higher risk for the lender, the government doesn't back these loans, so they protect themselves with strict approval criteria.
Some of their protection methods include higher closing costs and interest rates, bigger downpayment, higher credit score, ensuring the borrower has enough cash reserves.
Interest You'll Pay On A Million-Dollar House
Anyone with basic knowledge of how mortgages work knows there isn't free money. So exactly how much will your million-dollar house cost if you rely on a mortgage? If we assume a 30-year fixed-rate mortgage, here are the estimated costs:
With a 30% downpayment, you'll pay $378,820.70 in interest. Your $1 million house will cost you $1,378,820.70.
With a 20% downpayment, you'll pay $432,937.94 in interest. Your $1 million house will cost you $1,432,937.94.
With a 10% downpayment, you'll pay $487,055.18 in interest. Your $1 million house will cost you $1,487,055.18.
Hidden Homeownership Costs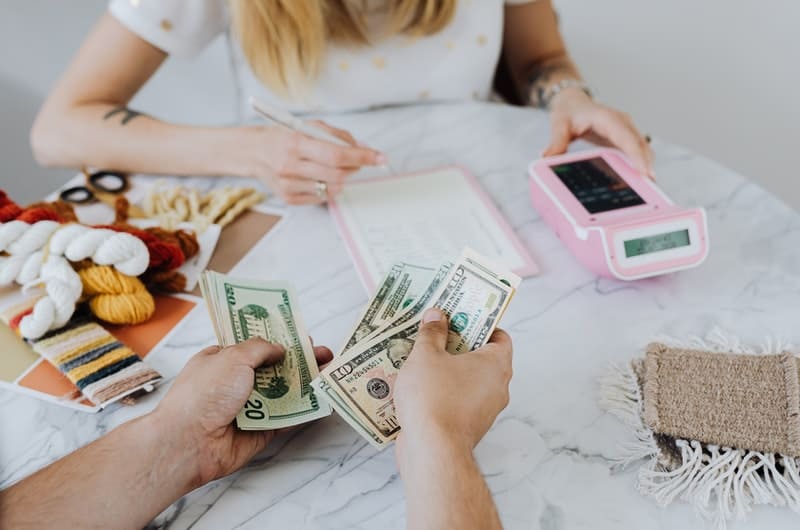 Buying a million-dollar house doesn't come down only to downpayment and mortgage. Consider your future home's insurance premiums and property taxes. If you're buying in an HOA's area, you must add the monthly homeowners association fees.
What you might not be prepared for are the high closing costs. They can go up to 2% of the property's value. You also need cash reserves enough to cover a minimum of 6 months of mortgage payments.
A rough estimate of all the additional costs:
Home insurance – from $290 to $420 per month;
Property taxes – from $225 to $2058 per month or 0.27% to 2.47%;
Maintenance – from $830 to $3,300, or 1-4% of your home's value annually to cover all repairs and maintenance;
Homeownership Association – if you move to a luxury neighborhood with shared amenities, it can go up to $1,000 a month.
Cash reserves to cover 6 to 12 months of mortgage payments – $30,000 to $60,000.
Borrowing To Maximum Affordability To Afford A Million-Dollar House
Purchasing a million-dollar house can turn into a nightmare if you don't plan your finances right. Driven only by the desire to own a million-dollar home, you might go overboard and sacrifice other significant money goals.
Paying a hefty mortgage and housing costs or saving for a million-dollar downpayment can set you off of other plans for the future, like retirement savings.
Before getting a mortgage that will take a big part of your income, consider if you can really afford it long term if any unplanned expenses happen or you decide to switch careers.
Is Buying a Million-Dollar House A Smart Investment?
There is no right or wrong answer to this question. Buying a property as an investment is a conservative way of investing with low risk. You can earn some passive income by renting the property or sell it for almost the same price you bought it. But there are also many high-yielding investments you can make with $1 million.
The Downsides
Qualifying for a jumbo loan to buy your million-dollar house is not only hard but comes at a higher cost. You're exposing yourself to higher risk, high monthly mortgage payments, and high interest rates.
If you decide to rent out the property, you have to consider the potential clients. They might have special requirements amenities wise which can add to your expenses.
An expensive home can be harder to sell since the buyer pool is significantly smaller. Some states have mansion tax for properties of $1 million and above. That means more money out of your pocket each month.
The Upsides
Million-dollar houses hold their price due to their size or location. If you go browsing, you'll find 1,000 square feet condo with a price of $1 million! Of course, it's at an attractive location that justifies the price. Imagine renting out that condo just a couple of months a year for $1,000 a night. You can cover the mortgage and gain profit!
If you're buying $1 million as an investment and pick your location-wise, close to popular spots for tourists or remote and private – for those seeking peace, you can ensure long-term passive income. It can also gain resell value, and you'll be good if you decide to sell.
Bottom Line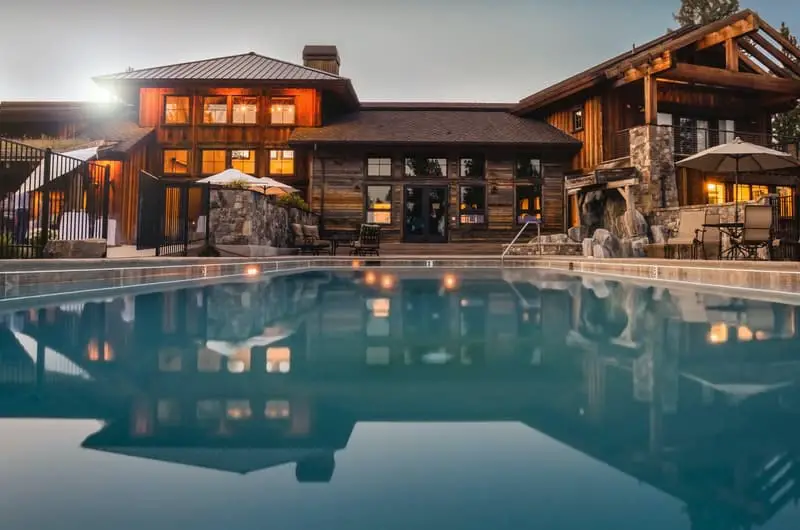 Buying $1 million is not a simple decision to make. While it is a great investment opportunity, it also means some other goals need to be put on pause. And selling a million-dollar house will cost you at least $150,000.
If the opportunity arises of a perfect home at a great location that can serve as a rental and living space, I'd personally go for it. Properties are one of the largest but safest investments.
Do you picture yourself owning a million-dollar house? Do you think it's a smart investment nowadays?