Investing in startups can pay off big time, but what about investing in already successful companies? How can we get a piece of the cake that others devour for years?
Hulu is an American subscription service for video on demand. It's majority-owned by The Walt Disney Company, with Comcast's NBCUniversal as an equity stakeholder. It was founded in late 2007, and it was a breakout success.
The service got established as a shared initiative between News Corporation and NBC Universal, Providence Equity Partners, and later The Walt Disney Company. It was working as an aggregator of recent episodes of series from the partners' television networks.
Disney obtained 21st Century Fox, giving it a 60% majority stake in Hulu in March 2019. Shortly after, AT&T sold back its roughly 10% stake. The only other shareholder left is Comcast, who in May 2019 announced that it had agreed to give the control to Disney. Both sides agreed for Comcast to sell 33% of its stake to Disney as early as 2024.
Today it has 39.4 million paying subscribers and over 100 million total views. Even though it doesn't come close to its rival Netflix, which has 203.67 million paid subscribers, Hulu is still the fastest-growing streaming service.
If you're wondering how you can buy Hulu stock when Hulu is a privately owned joint venture, the answer is simple- you can't. What you can do is buy stock in the companies that own Hulu – Disney and Comcast.
Why Are Investors Interested In Hulu Stock?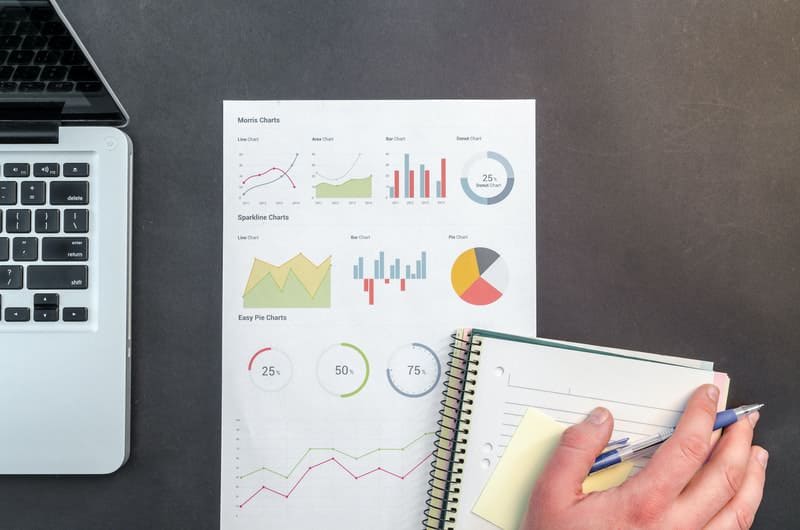 The new streaming services have a simple, straightforward setup and work on every smart device we own. That's part f the reason why investors believe in its future success. The other major part is because it gained 10.7 million American subscribers in 2019 and 2020.
Hulu generates over $1 billion in ad revenue in a year. It launched a live TV streaming service with content from ABC, CBS, Fox, NBC, cable channels and bought the rights to stream some old popular shows.
What Is The Price Of Hulu Stocks?
Hulu stocks are not on the market, therefore they don't have a price. If you want to know how much would it cost you to invest in Hulu stocks, look at Disney and Comcast's stock prices and performance.
Indirect Investing In Hulu
I understand that buying Disney stock doesn't seem like the ideal solution. You want to invest in Hulu; you don't want the full range of Disney's products and services. And Hulu is just a tiny piece of the Disney cake.
But don't be deceived; Disney is way above its past struggles. By owning the production of Marvel, Pixar, and Lucasfilm, at least several box office hits per year are secured. Capitalizing on merchandise is also a significant contributor to its annual profits.
After all, we can all agree Disney was and still is the leader in media creation. Disney stock has a great value on its own, and it's a wise investment. While it is expensive, it's a good choice if you're in that part of your investment journey when you look for valuable assets.
Settle for an indirect investment is the closest you can get to owning a part of Hulu stock.
Best Way To Buy Hulu Stock
Before purchasing Disney stock, do detailed research of all subsidiary companies, the stock, management, and finances.
If you are okay with your research results, look for suitable brokers, mutual funds with a significant Disney stake, or consider buying directly from Disney.
Keep in mind that Disney stock is expensive, so you need to decide on your budget and the exact capital you want to invest.
I've shortlisted a couple of mutual funds holding Disney stock:
| | |
| --- | --- |
| Vanguard Total Stock Market Index Fund | 2.81% Stake |
| Vanguard 500 Index Fund | 2.04% Stake |
| SPDR S&P 500 ETF Trust | 1.02% Stake |
| Fidelity 500 Index Fund | 0.90% Stake |
| Government Pension Fund – Global | 0.90% Stake |
Mutual funds holding Disney, a major owner of Hulu
After you've decided on a mutual fund, place your order and enjoy the growth of your Disney stock!
Will there be a Hulu IPO?
It's unlikely for Hulu to go public in the future.
In August 2010 a report revealed that a Hulu IPO was in the plans, but it didn't follow through.
A year later, in June 2011, Hulu's owners got an unsolicited offer that made them rethink the IPO. In October, they announced that they didn't accept any of the proposals.
Hulu aligns perfectly with Disney's content strategy, and that is what partially made them rethink.
Disney could spinoff Hulu to shareholders in a Hulu IPO if they wanted, but looking at the future and how movies are moving to stream platforms instead of cinemas, it's unlikely that they'll change their mind.
And why would they want to lose the ad and stream revenue after all?
Disney's Financial Profile
The overall thoughts on Disney are that they are a blue-chip investment. A Disney stock is ranged at the same safety level as equity. It has performed well financially for quite a long time and shows no sign of stopping.
But don't let your guard down; follow it closely as blue-chip stock is not immune to dips.
The long-term gain of Disney stock? According to a report from Howmuch.net, a $1,000 investment in Disney in 2007 was worth $2,824 after 10 years. The report further details that this gain outpaces Coca-Cola, Walmart, Microsoft, and McDonald's during the same time frame.
FAQs
How much profit does Hulu make?
Hulu made $2.24 billion in ad revenue in 2020. The expected advertising revenue for 2021 is $2.7 billion. Just three years earlier, in 2018, it made $1.45 billion. The massive profit growth is partially due to the raised popularity leading to higher advertising interest and higher monthly subscription rates.
What is the stock market symbol for Hulu?
Hulu is not traded on the stock market, so it doesn't have a stock market symbol.
Is Hulu owned by Disney?
Disney currently owns 67% of Hulu's stock after acquiring the share of 21st Century Fox in 2019. Comcast holds the remaining 33%, but they've reached an agreement for Disney to buy their stock and take full ownership by 2024.
Will Hulu go public in 2021?
Hulu was pondering a public offering in 2010, according to some sources. But the Hulu IPO never occurred as Wall Street doubted the firm's business model. It's unlikely for Hulu to go public soon, and impossible to happen in 2021.
What does the Hulu stock forecast say?
In March 2021, Disney reached an all-time high price of $200. Staying currently a $194, investors believe there's still a place for growth, especially with parks reopening after the pandemic.
What does Hulu have that Netflix doesn't?
Hulu has ads. The Hulu Plus subscription plan without ads is more expensive. In the basic plan, Hulu doesn't exclude the ads. Hulu has a deep catalog of TV shows from a wide variety of networks. Many networks keep their back catalogs on Hulu, including ABC, Food Network, Cartoon Network, and Fox.
Final Thoughts
The global video streaming market size is valued at $50.11 billion in 2020. It's expected to grow at a compound annual growth rate of 21.0% from 2021 to 2028.
Investing in a rapidly growing subscription service like Hulu, even indirectly, will allow you to reap the financial benefits soon. With such a large subscription base, Hulu is an attractive place for advertisers to pay big bucks to place their ads and reach millions of people every day.
There are companies like TikTok and Stripe that have plans of going public in the near future, but with companies like Hulu, you might have to invest in the parent company to get a piece of the growth.
If your investing budget allows, investing in Hulu via buying Disney stock is a wise move.
Was this article helpful?