The best way to make money in the middle of nowhere is to look for online jobs with remote positions or create something you can sell anywhere. If you're tech-savvy, you can try web and graphic design or coding. If you're creative, you can sell handcrafts, set up a small farm and sell produce and flowers, set up a podcast, youtube channel, write an e-book or a course.
Do you ever feel like big cities have thousands of opportunities to make money, but you're stuck in the middle of nowhere with a handful of options that make peanuts? I feel you.
I had the opportunity to live in several cities, ranging from 30,000 to 3 million people.
The job market in large cities is packed, but there are many opportunities: part-time, weekend jobs, flexible hours, and so much more. You could easily get a job in your neighborhood or uptown.
But then my partner and I decided to move to a small city basically in the middle of nowhere, with a population of 40,000 and limited job opportunities. We had our regular jobs but earning something extra was nearly impossible.
So we got to brainstorming. Here are some ways you can make money with just an internet connection and some skills.
Go Freelance
This is what I chose to do, and I can tell you why I'll never go back looking for in-person part-time jobs.
When looking for side incomes, I encountered the famous saying: "If you do something well, never do it for free."
So what was that that I was good at?
I had some experience with writing in college, but I've never cashed it out. With thousands of words behind me and a bachelor's degree in business, I opted for freelance writing.
I enrolled in online writing courses, purchased a few books, and in a year, my side job brought me more than 2/3 of my regular salary.
All that with flexible hours, choosing my own clients, and making my own rates. You can use Upwork, Fivver, or set up a blog with your previous work and advertise it.
The world of freelance is unlimited; you can try virtual assistance, proofreading, editing, graphic or web design, even jewelry design and copywriting!
Artisanal Baking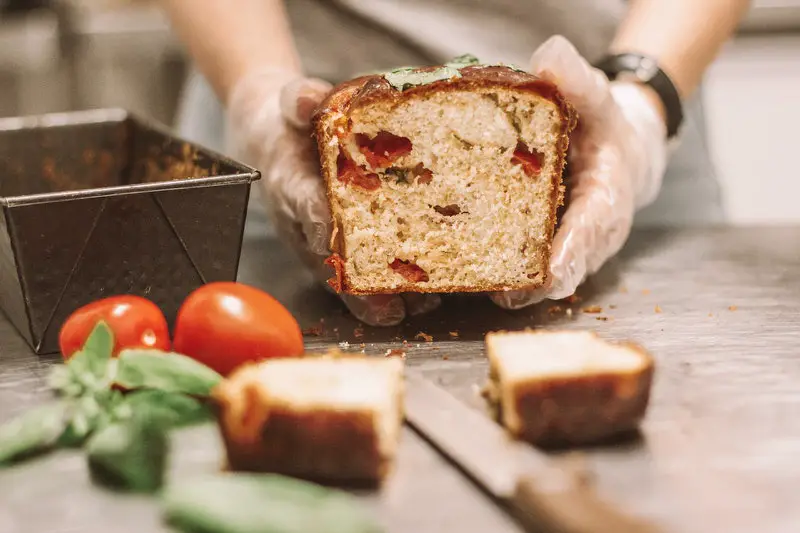 People everywhere love baked goods. The trouble with living in the middle of nowhere is you can't get the instagramable loaves of artisanal bread, royal icing cookies, or cakes for your special day.
Baking is an art, and artisanal baking requires much attention, bringing a solid income.
You can purchase a sourdough starter online from Etsy and try baking your own bread, bagels, muffins, etc. A single loaf of sourdough bread starts at $7 and can go up to $20.
Seasonal cookies and cakes can bring good cash. People love a picture-worthy cake for their special day and are ready to pay good money.
If you have a creative sense, try cake and cookie decorating. A single cookie costs around $3 to $4, while a dozen royal icing cookies cost about $10 to $25.
Organic Produce And Flowers
I stumbled upon a couple that moved to a rural area outside the city and planted their back yard with flowers and produces. The woman ordered seeds of some unique varieties that are hard to find in your local supermarket.
They have over 10 different kinds of tomatoes, 5 kinds of peppers, goji berries, raspberries, and some of the most beautiful flowers I've seen. They even have their own pumpkin patch!
Of course, the garden produces way more than two adults can consume, so they sell the remaining to their neighbors, friends, and other people living in the city.
If you're into gardening and want to try it out, start small and choose more resistant plants in the beginning.
An Animal Farm
We pay above average for free-range eggs, ethically produced milk, and meat.
We choose locals living in the villages near the city that bring their products to town once or twice a week. Good words spread fast, so now we have our whole neighborhood buying milk from the same small farmer.
You can start a farm for as little as $600 or as much as $11,000. It all depends on how much money, time, and dedication you're willing to invest.
First, find your niche, whether it's chicken, goats, cows, or pigs. Then, find your land, get a business plan going and start listing out everything you need.
Handcrafts And Refurbishing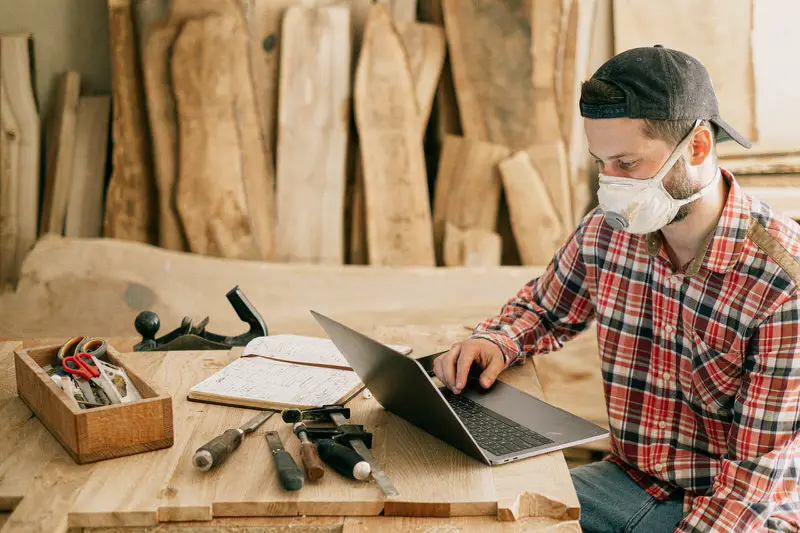 Handmade goods have gained massive popularity in recent years, especially with the introduction of Etsy, a site that's convenient for both sellers and buyers.
Whether it is leather goods, jewelry, crocheting, or label making, there's someone out there willing to pay for your idea and labor.
Stickers, journals, jewelry, home decor, digital designs, posters, and baby items are the best-sold categories on Etsy. Handmade jewelry holds the highest price together with printables, vinyl mugs, and toys.
Refurbishing is another hobby turned moneymaker. For example, people used to refurbish old cabinets to save money and get an updated home.
Now they take in cheap or free furniture that no one wants, spend hours renovating it, take nice pictures and sell it online for more than double the price.
It's the baby step to purchasing a fixer-upper as a project home!
Set Up A Podcast
Do you have something inspiring to say that no one else is saying? There are thousands of podcasts, but there are also thousands of unexplored subjects.
We live in a busy time when people rarely have time to sit in front of the TV or laptop to watch an entire show.
Did you know that 3 out of 4 Americans tune in once a week tune in to listen to a podcast as a way to learn new information or entertain? But 35% of people who don't listen to podcasts say they don't know where to find them.
If you decide to start a podcast, choose a rare niche. Then, do some research, pick a good platform, and try your best!
Create A Course
Nonformal education is no longer just a trend but a perfect way for both sides to make some income.
Have you spent some time, money, and resources learning a specific topic, way of working, or a new program that makes everyday life easier? Now you can cash on it, and not only by doing your job.
Sure there are thousands of courses, but some tend to sound very upscale and professional instead of helpful and down to earth.
On the other hand, the choice of topics for courses is unlimited.
You can teach people how to use a programming language, grow the perfect grass in their backyard, or write an impressive CV and cover letter – if that's what you're extremely good at.
Udemy is one fantastic platform where you can host your course or simply set up your own website.
Video Editing
In the last few years, all attention has been put on videography. As a result, all apps that provide income, like Instagram, TikTok, and Youtube, have switched to supporting video creators.
In addition, companies don't use photos as their ads, so creatives no longer make money by designing graphics; instead, they create and edit videos.
You don't have to make your own videos. Many creators work with a team to write scripts, film, and edit their videos. You can learn to edit and take on editing jobs from the comfort of your home.
I have an incredibly talented friend that makes more money filming and editing videos for others instead of developing his own channel.
Freelance video editors with less than a year of experience make a median of $40 an hour.
Write A Book
Writing a book is challenging, time-consuming, and very rewarding.
Whether it's a story about your fascinating life, your financial journey, a cookbook with homey recipes from your grandma, a self-care book, or a local area guide if you feel like you can make it sound engaging, go for it!
A client of mine decided to quit her day job and develop a region guide for campers. In a year, the book sold so well; she decided to write a second one!
Even if you're not so good with writing, you can always hire a freelance writer and develop your idea with them.
In 2020, 191 million e-books were sold in the US, and 600,000 new e-books are published every year.
The average self-published e-book sells around 250 copies in the first year, which is a good side income for beginners!
FAQs
How do you make money out of nowhere?
You have to sell your skills, knowledge, time, or belongings to make money out of nowhere. So look for a freelance gig within your occupation, sell everything you don't use and need, write stuff you know for cash – essays, case studies, etc.
How can I make money randomly?
Rent unused space in your home or land, fill out surveys, install cashback apps like Ibotta, use credit cards for reward points, take photos when you travel and sell them on iStock, invest in a dividend-paying stock, etc.
How can I make money every day without a job?
To make money without a job, you need passive income. That's a stream of income that doesn't require frequent maintenance and labor. Websites with Google Adsense, dropshipping sites, stocks with dividends, rentals, affiliate content sites, membership websites, and a youtube channel are just a few options.
Bottom Line
Living in the middle of nowhere is always more affordable, calmer and can trigger a greater sense of peacefulness and freedom. If you feel like escaping the hustle and bustle of the big cities, know that you can easily find a stream of income in the countryside too.
Since the pandemic, the world's gone remote, and people no longer linger to go back to the office.
As a result, day jobs became more bearable, and families opted to move closer to nature and save some bucks. 
Would you move in the middle of nowhere knowing you can make money there too? Or would you never leave the big city?
Was this article helpful?