Being indebted is not a position anyone wants to find themselves in because it's always a huge financial burden. It's even more challenging when you owe multiple creditors. I understand that being indebted is sometimes unavoidable. If you are tired of sending multiple monthly payments, then debt consolidation via a personal loan may be the solution you're searching for.
When you combine debt in this manner, you take a loan from a financial institution, credit union, or internet lenders. You will make use of the loan proceeds to repay some or all your current debts, based on how big your loan balance is and how much you owe.
These kinds of loans are a fantastic tool for debt consolidation since you've got flexibility in everything you use the loan proceeds to get. You can often borrow at a lower rate than other types of debt, such as credit card debt. While using this type of loan to repay creditors could help save you money and simplify repayment. It is not the ideal choice in every circumstance. 
Debt Consolidation Using A Personal Loan
By using a personal loan to combine your loan payment process, it could save you money. Below are a few vital considerations to help your decision.
Personal Loans Could Make Debt More Manageable
Using a personal loan to consolidate your debt may simplify your life by bringing together all your debt into one monthly payment. It allows you to concentrate on a single settlement with a single creditor rather than take care of several creditors and cover each of them separately.
A Personal Loan Could Save You Cash
Even though it might seem more straightforward to use a personal loan to consolidate your debts, it is essential to calculate whether doing this will help save you money all around. Using this strategy could reduce the amount of interest you are paying and help clear your debt quicker.
To understand how you can save money, you have to check if you'll need to pay any early repayment fee for clearing your initial debts before the end of the term. In that case, this could negate any savings you would make by taking out a personal loan.
Personal Loans Are More Flexible
You'll also have to check precisely how much you have to borrow, which is the entire cost of your present debt and any early repayment fees. You need to know if you qualify to borrow that sum and how much time you'll need to pay off the amount you want to borrow. If you opt for a longer loan term, it will probably reduce your monthly payments, but you might pay more interest rates.
Personal Loans Depend On The Individual
Suppose you're close to settling your present debts. In that case, a personal loan might be more expensive than continuing your current payment routine. In cases like this, a personal loan might not be perfect for you. Also, it might not be the ideal solution if you don't believe you will have the ability to manage your new monthly repayment.
If consolidating your debt saves money and makes it a lot easier to handle, then you need to think about taking steps to reduce your debt with a personal loan.
Types of Loans you can Consolidate.
The beauty of a personal loan is just as the name suggests. You can use the money for virtually anything you desire. You can decide to pay off any debt on your next with this loan. Some of the loans you can use personal debt to offset include;
Payday Loans
Credit Card Debts
It's essential to ensure that with the new loan consolidation arrangement, your interest rates are lower. Otherwise, the const of consolidation becomes even more expensive.
How to Consolidate Debt using a Personal Loan
Now that you have determined that consolidation is the very best option for getting a hang on your debt. Consolidation through a personal loan may mean that you'll repay high-interest debts, reevaluate your payments, and lower your debt quickly.
Below are a few steps you need to pay attention to in getting a personal loan to consolidate your debts.
Check Your Credit
A low credit score of 300 to 629 is unlikely to get you qualified for many loans, but if you have good to excellent credit scores of 690 to 850 FICO score, you are more likely to win approval and find a low-interest rate.
The new combined debt is expected to have a reduced rate than the interest rate on your existing debts. With a lower rate, you can reduce the overall cost of your debts and also shorten the length of repayment.
If your credit score is not at a level for you to get lower interest rates, you may want to take time to build and improve it. Here is how…
Catch up on Overdue Payments
Late payments get reported to credit agencies in 30 days past due and may shave 100 or more points out of the credit rating. If you are within the 30-day window, then there is still time to file your payments.
Check for Mistakes
Errors in your credit report, like payments applied to the incorrect accounts or debts erroneously indicated as closed, could be damaging your score. Check your credit reports every year and if you find errors, make sure you complain and have them fixed.
Repay Small Debts 
Debts owed represent 30% of your credit rating. See whether you're able to pay down any credit cards until you consolidate. This also enhances your debt-to-income ratio, which might let you get a reduced rate on the consolidation loan.
Make a List of Debts
Now make a list of those debts that you would like to merge. This might include High-rate debts, store cards, medical debts, payday loans, and other Credit cards. You are going to need your loan proceeds to cover the sum of all your debts.
Add up the amount you pay every month toward your debts, and review your financial plan for any spending adjustments and expense cuts you would need to keep up with your debt obligations. The new loan needs to have a lesser rate and a monthly payment that works with your financial plan. Commit to a payment plan with your budget at the top of your mind.
Compare Loan Choices
It is time to get started searching for a personal loan. Some of the places you can start shopping from are online lenders, credit unions, and banks. They all provide personal loans for debt consolidation.
Online lenders attend to borrowers with a wide variety of credit needs. Note that in some cases, these loans may be expensive for anyone who has poor credit. Most allow you to pre-qualify so that you can compare personal prices and rates, with no effect on your credit rating.
Bank loans work great for people who have good credit scores. If you have an existing banking relationship, you just might be entitled to a rate reduction.
Credit unions are nonprofit organizations that can offer lower prices to borrowers with poor credit. You have to become a member to apply for a personal loan. Credit union loans require a hard pull with your application, which could temporarily damage your credit rating.
Shop for creditors' who offer a direct settlement to lenders, which simplifies the consolidation procedure. After the loan closes, the lender sends your loan proceeds to your creditors at no extra cost.
Additional features to consider include payments reported to credit agencies. On-time payments can aid your credit rating. 
Submit Your Loan Application
Lenders will ask for many documents to complete the loan process, including evidence of identity, proof of address, and earnings confirmation.
Ensure to read and understand the fine print of this loan before signing, such as additional charges, prepayment penalties, and if payments are being reported to credit bureaus.
If you do not meet the creditor's requirements, think about including a co-signer with good credit to your application. This could enable you to get a loan which you wouldn't qualify for by yourself.
Close the Loan By Making Payments
As soon as your application has been approved, the method is all but complete.
If the lending company doesn't provide direct payment, they will disburse the fund to your account directly and make sure you pay off your old debts. Do this immediately to prevent extra interest on your old debts and remove the urge to spend the loan money on something different.
Check your accounts with the creditors to get a zero balance confirmation or call each creditor to guarantee the accounts are repaid.
The creditor can decide to pay your old creditors, then ensure each debt is paid fully. Contact each creditor to verify your account's status with them and make sure they report the new development to the credit agencies.
Finally, within approximately 30 days, make your initial payment on your new consolidation loan.
Upsides of Debt Consolidation with a Personal Loan
There are numerous advantages to using a personal loan to consolidate debt.
You can Enjoy a Lower Interest Rate
Personal loans may have lower prices compared to other types of debt. This is mostly the primary reason you would be interested in taking a personal loan to consolidate your debts. If you're eligible for a low-interest person loan and can lower your rate, you will save money on loan repayment.
You can Lock in a New Low Rate
Occasionally once you borrow money, your interest rate is subject to changes. This implies it is connected to a financial index, like the prime rate. If the index rate goes up, your rates generally go up too.
If you are tired of paying interest at varying rates, you might need to find a fixed-rate payday loan so that you'll know precisely what your monthly payment will be every month.
On the other hand, the Consumer Financial Protection Bureau cautions that many personal loans have low rates. Those rates may go up. So ensure that you find out the maximum rate you might be billed for your consolidation loan.
You'll Have a Repayment Deadline
When you take out a personal loan, you consent to repay this loan at a given time in your loan agreement. As you get your loan payment going, you will know precisely when you will become debt-free should you pay in time.
Be mindful that if you would like to repay your loan early, your creditor will likely charge a prepayment penalty.
You can Boost Your Credit
Your credit ratings are based on many unique factors and different segments, each having a different weight. For example, if you cannot pay your credit cards in time, that may negatively affect your payment history, an equally important element.
If you have maxed out your cards, then that may damage your credit usage rate. Credit usage measures the quantity of your available credit you're using. A lower utilization rate could assist your credit ratings.
Consolidating your debt with a personal loan might assist your credit scores when it contributes to a reduced credit use rate and much more on-time payments.
Downsides of Debt Consolidation With a Personal Loan
There are some potential downsides to consider before deciding to use a personal loan to consolidate your debt.
You're Likely to Pay More
There is no guarantee that a personal loan will have a lower interest rate than all existing debt. Should you consolidate any debt with a lower interest rate, you will increase the repaying price. Make use of a debt repayment calculator to evaluate any possible savings.
You Eventually Do Pay More
Even if you decrease your interest rate, there is a chance that your loan could cost you more if you extend your repayment period for a long time.
In the event, you use a personal loan using a five-year repayment period. If you would otherwise have repaid the debt in a couple of years, you will pay interest for a long time more. This may mean that you'll pay more interest over time, based upon your loan's interest rate.
For instance, say you owe $2,000 on a credit card with 13% interest and pay $75 per month and owe $5,000 on a personal loan with 10% interest and pay $250 per month.
If you refinanced into a personal loan at 8.99% interest for 36 months, then you'd decrease your interest rate but would pay $145 more in interest than if you had not consolidated.
You Might Pay Fees & Other Charges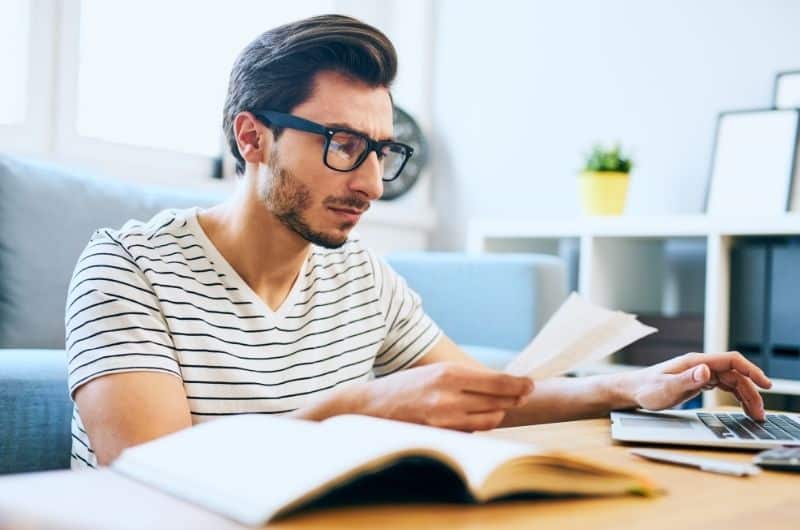 Sometimes you need to pay to get a personal loan. Determined by your creditor, you might wind up owing Application fees, origination charges, or prepayment penalties if you terminate your loan early.
These charges occasionally make consolidating your debt significantly more expensive than merely continuing to repay your existing lenders.
Your Assets Might be at Risk
Some personal loans are secured loans. Having a secured loan means certain assets will act as security to guarantee the loan.
Lenders may seize the assets if you don't repay as promised. Should you take out a secured personal loan to consolidate unsecured debt. Meaning that the debt did not have any resources to guarantee it, you may be endangering the collateral.
If you do not pay off your loan, you could lose the property you put on the line.
You Could Fall Deeper into Debt
If you repay credit cards with personal loan profits, you free your credit. Should you use these cards and can not pay back the balance, you might wind up owing your initial creditors.
You would need to pay off your consolidation loan and a lot of new debt, which puts you in terrible shape.
Conclusion
I have tried to cover all the essential details you need for Personal Loan to Consolidate your Debt. The idea is to make your decision easier. When deciding on personal loans to consolidate your loans, you need to pay attention to all the details I have mentioned and everything contained in the fine print. 
The purpose of the loan is to lighten your burden and not the other way round. So, make sure you are getting precisely what you set out to achieve. If the outcome is unclear, then it's not worth it.
Let's talk about this in the comment section. I'm always excited to hear from you.
Was this article helpful?