The Apple Watch is a luxurious smartwatch that offers users a wide range of features. This smartwatch isn't suited to everyone, and a few drawbacks are attached. It can't be helpful if you don't live an active lifestyle or have a busy work life. It needs to be charged daily, and most features are useless unless you have an iPhone. For someone with a small wrist, the watch can be a hassle and give them a hard time working on their laptop. Continuous use can also impact your mental health and make you dependent on the smartwatch for every aspect of your life. If you're looking to live an active lifestyle, there're other smartwatches you can choose from which won't be as expensive.
With technological advancement, Apple first released its watch in 2015 to shift to a fitness-oriented lifestyle. Not only was it meant to help you track your fitness goals but also make wireless payments, but talk and text too.
It was an incredible innovation for that time, and those looking for a luxury watch found it exciting and helpful to not pick up their phone every time to check a text.
While Apple has come along a long way with various improvements and upgrades with each new model. A doubt that remains is whether the Apple Watches are truly helpful or just a waste of money?
Let's look at the history, the improvements, current models, and cons of having an Apple Watch.
Rise of the Apple Watch
When they first came into the market, these tech-savvy wearable watches were the town's talk.
Everyone was amazed by Apple coming out with a product that can help track their routine fitness goals, read texts, and receive other notifications.
It was like a dream come true where you didn't have to check your phone constantly and could easily do everything necessary by looking at your wrist.
Over the years, Apple developed its smartwatch into more than just a watch.
With new features and improvements to the existing ones, they ensured people could get more from this square screen on their wrists.
They improved on the GPS front, made their display larger than ever, and improved their health and fitness tracker by making it more detailed for their active consumers.
By 2017, people could not only take calls but stream Apple music and interact with Siri, rendering their iPhones limited to usage.
In 2018 you could enjoy some groundbreaking features which could be helpful in some instances, such as fall detection, sleep tracking, emergency SOS, and ECG generation.
The current series 7 not only has more detailed workouts to count the calories you've burnt but also comes with new features such as a heart rate app, call emergency services, track your menstrual cycle, a breathing feature, blood oxygen, and an ECG app.
It was a trendy and useful wearable smartwatch, and no one was better at it than Apple. Every feature catered to making people live a better and healthier lifestyle.
But somewhere down the line, people started feeling the negative impacts of the Apple watch on them and felt they were spiraling down the rabbit hole of this technology.
Apple Watch and buyer's remorse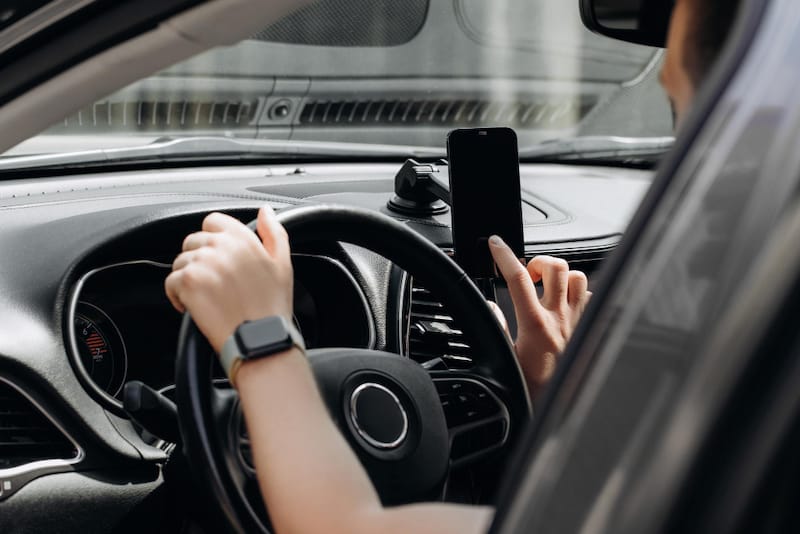 There are many reasons why you could feel spending so much money on an Apple Watch isn't worth it.
People have different lifestyles and where they find joy in spending money and where they don't. This makes all the difference.
1. Big screen small wrist
It can be really annoying to have a computer-sized screen on your wrist when it's the same size as the dial of the Apple Watch. This smartwatch can be a hassle for those with thin and smaller wrists.
Not only does it feel awkward, but one also faces issues when using their laptop as it leads to a troublesome writing experience.
Taking off your watch every time you're working makes one feel that their money went down the drain.
2. Not a health freak
When Apple launched its first smartwatch in 2015, one of its marketing features was comprehensive fitness tracking. With time, this was improved, and the current series 7 offers even more workouts, including Tai Chi and Pilates.
It has become more detailed with new features where you can share your activity goals with people and invite your friends to compete.
But all of this doesn't matter if you don't enjoy working out, and it especially can't motivate you to move your body and do something. This watch can feel like a waste of money for those who don't lead an active lifestyle.
3. Charging issues
It's a smartwatch, so it needs to be charged to be used. Apple's watch must be charged daily like your phone, tablet, and laptop.
The battery life is 18 hours, but the issue is that when you have so many gadgets you need to charge daily, it can become taxing to even charge your watch over time.
If you forget to charge it, then there's basically no use for this expensive smartwatch. Someone who can't get used to this fact can feel they're wasting their money.
4. Useless without iPhone
You can buy an Apple Watch and use its essential features, but there's no use in spending so much on it if you can't even use its specific features only available when you've got an iPhone.
Apple has created an ecosystem with their iOS that their gadgets work the best only if you have an iPhone with your smartwatch.
Most of the features can't be used with an android phone, and the watch would be rendered useless.
It can be pretty expensive to get both iPhone and Apple Watch. And once you do get in, it's pretty hard to leave.
Can the Apple Watch impact your mental health?
If you look at the current Apple series 7, you will find many new features focusing on improving the mental well-being of the wearer.
It provides all the necessary notifications you need to see on your watch, take important calls, and avoid any nonsense on your phone.
In fact, it also tells you when is the time to take a break and breathe. While all that sounds good on paper, you're becoming more dependent on technology if you look closely.
You don't need a watch to tell you when you should take a break or breathe. Nor do you actually need your watch to stay away from your phone. The critical notifications can still be checked from your desktop once you link your phone.
Some apps allow you to go into work mode without disturbing you with notifications from social media or other apps and allow you to view important ones.
It's like getting away from one screen and getting attached to another, but now you can't actually put it down because it's on your wrist 24/7.
Some people don't like tracking each aspect of their life, and for them, the Apple Watch can be a waste of money. You can still have a goodnight's sleep without recording your sleeping hours each night.
Frankly, all of this can be pretty overwhelming where you're constantly reminded of things from a smartwatch on your wrist.
With a phone, you can check once and put it down. And if you think an Apple Watch can help you stay focussed and keep you from procrastinating, then you can still do that with it on your wrist.
FAQs
Do I really need an Apple Watch?
Those thinking about diving into the smartwatch world must think carefully before spending a lot of dollars on an Apple Watch. If you have an android phone, you don't need to think about it, as many of the features would be rendered useless and only work when used with an iPhone.
If you have an iPhone, go with the basic model, which isn't as costly as the series 7. Sometimes people don't use their Apple Watch as much, and getting a basic model would let you know how useful it is.
Is Fitbit better than an Apple Watch?
It depends on what usage you're looking for in it.
For example, if you're focused on staying fit and need a smartwatch to help you with your workouts and track your calories and steps, then getting a Fitbit would be a much better choice.
While Apple Watch does offer great workout features and helps a person live an active lifestyle, it also provides a ton of other features, which, if you don't use them, can prove to be a waste.
Plus, the Apple Watch has an 18 hours battery life, and you would need to recharge it every day, but a Fitbit works for days before needing a charge.
Can children and young teenagers wear an Apple Watch?
They can if you want them to and if you can afford it easily, but it's not necessary. Apple Watch has many features for which a child below 15 years has limited use.
If they cannot fully use the features, it can feel like a waste of money, especially when the Apple Watch can be expensive. However, if you really want to get them a smartwatch, various other brands are pretty affordable.
Maybe you can upgrade to an Apple Watch later on when they're a bit grown, depending on their usage.
Plus, they won't be able to use their smartwatch in school because they aren't allowed to be used anymore unless for instructional purposes.
To summarise
While it's nice to have some part of your life organized with the help of a smartwatch but the luxurious Apple Watch isn't the only way to do it.
The Apple Watch offers many useful features, but looking at the bigger picture, it can negatively impact your mental health, relationships, and quality of life.
There could be many features that, if you don't use them, can make the watch seem useless. Especially if you're someone who enjoys wearing an analog watch would think the Apple Watch is a waste of their money.  
Was this article helpful?