Stripe is another Silicon Valley success you can't stop hearing about. What's so fascinating about this company is that it revolutionized the online payment process for businesses. It has become the first choice for handling payments and revenue for large companies as Amazon, Google, Lyft, Shopify, and Airbnb. What PayPal lacked, Stripe provided.
Merely 6 years ago, the company was valued at 1.75 billion dollars. At the time, investors were skeptical that it might be overpriced. It kept on growing, developing better software and tools for its customers.
Today Stipe is worth 70 billion dollars and anticipating an initial public offering.
As it is still a privately held company, the only way to buy Stripe stock is from employees willing to sell them on a pre-IPO platform as EquityZen and SharesPost. Note that you have to be an accredited investor to have accounts on either site.
What's Stripe
Stripe was founded in 2009 in Palo Alto by the Irish entrepreneurs and brothers Patrick and John Collison. After an extensive private beta and gathering $2 million in a seed round, it went public in 2011.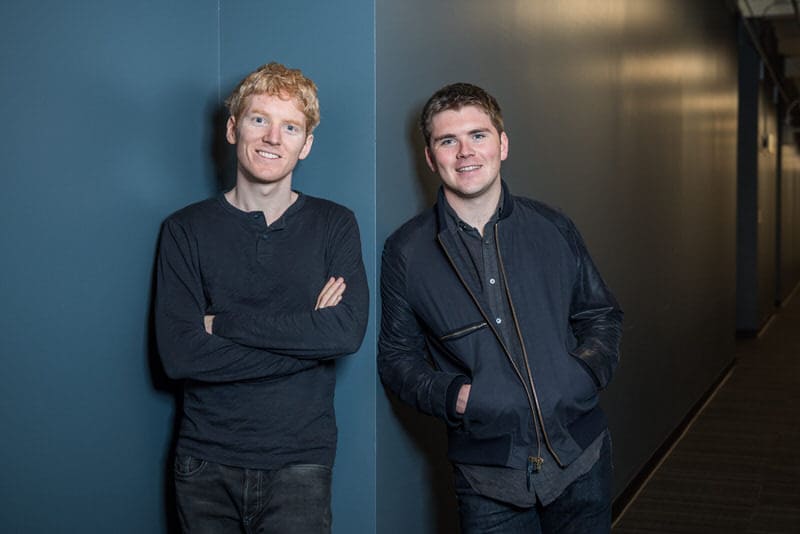 Stripe offers online payment management via sophisticated, user-friendly software.
One of Stripe's main perks is the extensive list of tools it provides for the clients.
When a client grows and goes internationally, Stripe provides smooth transition and adjustment of the payment process. It also offers anti-fraud tools, makes client's money move cautiously, be safe and secure.
Stripe's Growth
What started as a small start-up in Palo Alto quickly grew to a company with more than 2500 employees, covering the US, EU, European Union, Australia, Canada, Japan, Brazil, India, and more markets every year.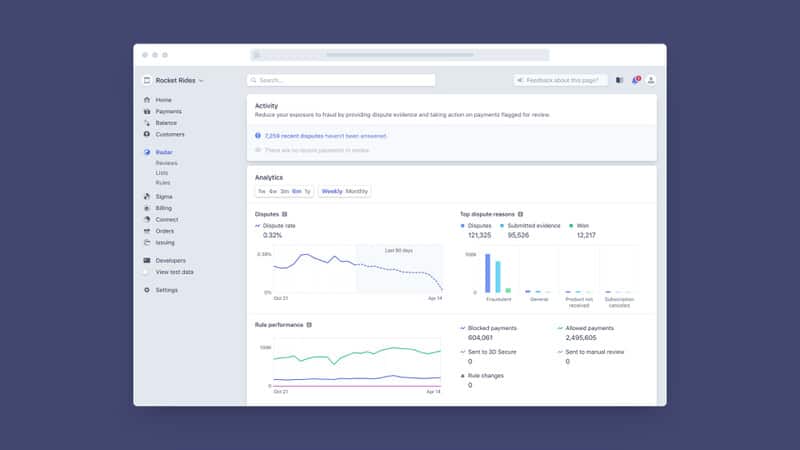 What was controversial at the beginning of Stripe's funding it's the investment from PayPal co-founders Elon Musk and Peter Thiel. After all, Stripe is their main competitor to this day.
In October 2020, in order to expand to Africa, Stripe obtained Paystack, a Nigerian payment processor. In December 2020, it hired 200 more employees in the South East Asia region, intending to expand in this region. The last funding round gathered $600 million, intended for expanding the Stripe presence in Europe.
Stripe supports various payment methods making it suitable for millions of business. These payment methods are AliPay, Android Pay, Apple Pay, Bitcoin, and ACH. 
This successful start-up lastly moved its headquarters to South San Francisco.
Stripe's IPO In 2021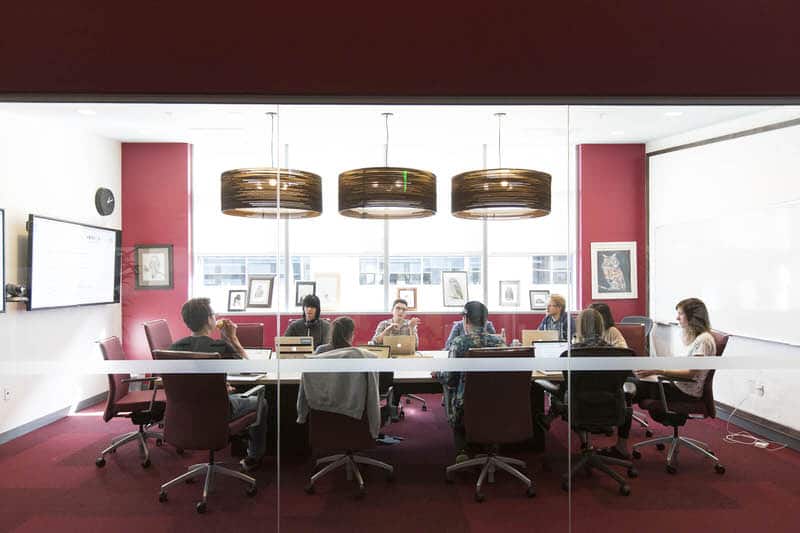 Despite the world's economy crashing, 2020 was very rewarding for tech companies going IPO. No doubt everyone wanted to invest in the future, from electric vehicles to e-commerce.
Stripe's IPO will likely be greater than any of the highly anticipated IPOs of 2020, like Coinbase, Instacart, and Roblox.
Like other strong and trending companies such as Hulu and TikTok, Stripe is yet to be a publicly-traded company.
Locking the value at $95 billion, Stripe is officially the most valuable private company in Silicon Valley. As of May 2021, an IPO hasn't been announced, and Stripe is not on the stock market.
Buying Stripe Stock
As with all privately held companies, it's impossible to buy Stripe stock the traditional way on the stock market.
The alternative way is to look at the secondary market. While it's still a growing market, some platforms facilitate private investments.
It would be best if you look for an offering by an employee willing to share their stock. The problem with this is that it's tough to find an offering even on EquityZen.
Stripe was valued at $36 billion in April 2020 and $95 billion in March 2021; it's no surprise people aren't willing to let go of their stock. This is the decade for Stripe, and value is expected to increase as coverage and clients increase tremendously with each passing year.
What Could Go Wrong With Stripe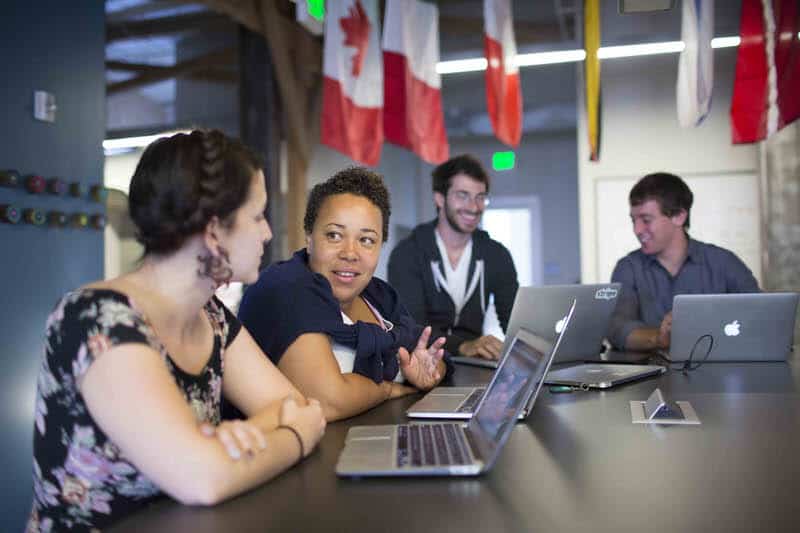 Stripe is part of a very competitive industry with experienced and proven competitors like PayPal, Clover, Adyen, Square, WePay, Klarna, Fidelity Payment Services, BillingTree, Revel, Dwolla, PayU, etc.
Stripe charges the same fees as PayPal, but it provides easy customization with a powerful set of developer tools.
Stripe is keen on providing small businesses, startups, and entrepreneurs with a straightforward way to collect online payments. The feature Stripe Atlas helps users incorporate their company from anywhere in the world. It shortens the lengthy paperwork, legal complexity, and fees.
While it works in a very competitive environment, Stripe is unique in what it offers. Stripe's success is also due to its large target market. The extensive list of satisfied customers ranges from S&P 500 companies to small local businesses. They see where the global online commerce is going and adjust fast and spotless.
Why You Should Invest In Stripe Stock
As soon as Stripe goes public, it's an excellent investment to buy their stock. The ever-growing startup tripled in value just last year and adjusts to the market's needs at all times. The array of tools their offer to their customers is one of a kind and is constantly upgraded.
Stripe has an honorable list of investors and rates better than its direct competitor Square that performed poorly in 2020. Stripe is getting so big that it would either sell or go public.
With almost every business going online during the pandemic, the e-commerce industry has boomed like never. Stripe got a considerable share of all newcomers to the online market because it's reliable, provides customizing tools, and is user-friendly.
They also offer loans to businesses via Stripe Capital with one flat fee and flexible repayment. Stripe also has a climate change initiative; users can address a portion of their profits to help scale rising carbon removal technologies. In April 2021, they acquired TaxJar.
Investing in Stripe stock is a good investment, and they can announce an IPO anytime; after all, large investors would want to increase their revenue. The former Governor of the Bank of England, Mark Carney, was appointed to the Stripe board, so we can expect some positive moves this year.
The Collinson brothers' fortune is estimated at $9.5 billion, making them part of the 10 youngest billionaires. Getting a piece of the Stripe cake can pay off tremendously.
Frequently Asked Questions
What's Stripe?
Stripe is an online payment processing platform with a wide array of tools and features, including Stripe Atlas – a company register tool; Radar – an antifraud tool; Sigma- a data tracking tool, etc.
What Is The Stripe Stock Price?
Stripe is still a privately owned company; it's not traded on the stock market, so the price of a stock is unknown.
Does Stripe Affect Your Credit Score?
Applying for a loan with Stripe won't affect your credit as loans are approved based on your transaction history and the volume of your Stripe account.
What Bank Does Stripe Use?
Stripe uses Celtic Bank. This bank provides all cards and credit products.
How Long Does It Take Stripe To Pay?
Stripe initially takes 7 days to process and release payments. Once you have a good track record, you can expect payments released after 3 days. They also have a new feature called "Stripe payout" where you can get paid instantly, with a fee for the instant payout.
Will Stripe Have An IPO?
An IPO is expected at anytime in 2021 since Stripe is becoming too big for crowdfunding.
Is Stripe Cheaper Than PayPal?
Stripe has the same fees as PayPal, but it can go down to 23% cheaper with a larger volume of transactions. The more transactions you make, the cheaper it gets.
Bottom Line
Fintech companies are an inevitable part of our future, and those who keep up with the constantly changing conditions in e-commerce are destined to succeed. Stripe is one of them, and investing in their stock would be a smart move. While we expect the potential IPO, save money. If you're impatient, dive deeper into the secondary market, and you might get lucky!
What are your thoughts on Stripe as a platform? Would you invest in it?
Was this article helpful?